Welcome
Welcome visitor! Would you like to login? Or would you like to create a new account ?
Welcome Calibra Fan! Would like you to announce yourself? The shop needs a separate registration. The Logindata of Calibra-Team.de can not be used here. Or want you to open a firm customer account for later actions and special orders?
This new shop-tool should form for You and for us the purchase winding up easier and more clear.
All calendars are sold!
A maximum of 3 calendars per customer could be ordered!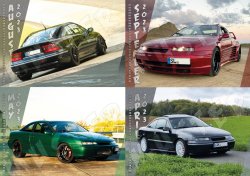 The calendars will be sent within 7-14 Days after receipt of payment.
Yours sincerely
Matze, Generation_V6, Capricali